DEVIL DOG CONSULTING
VETERAN OWNED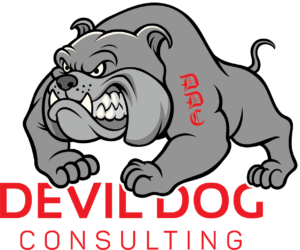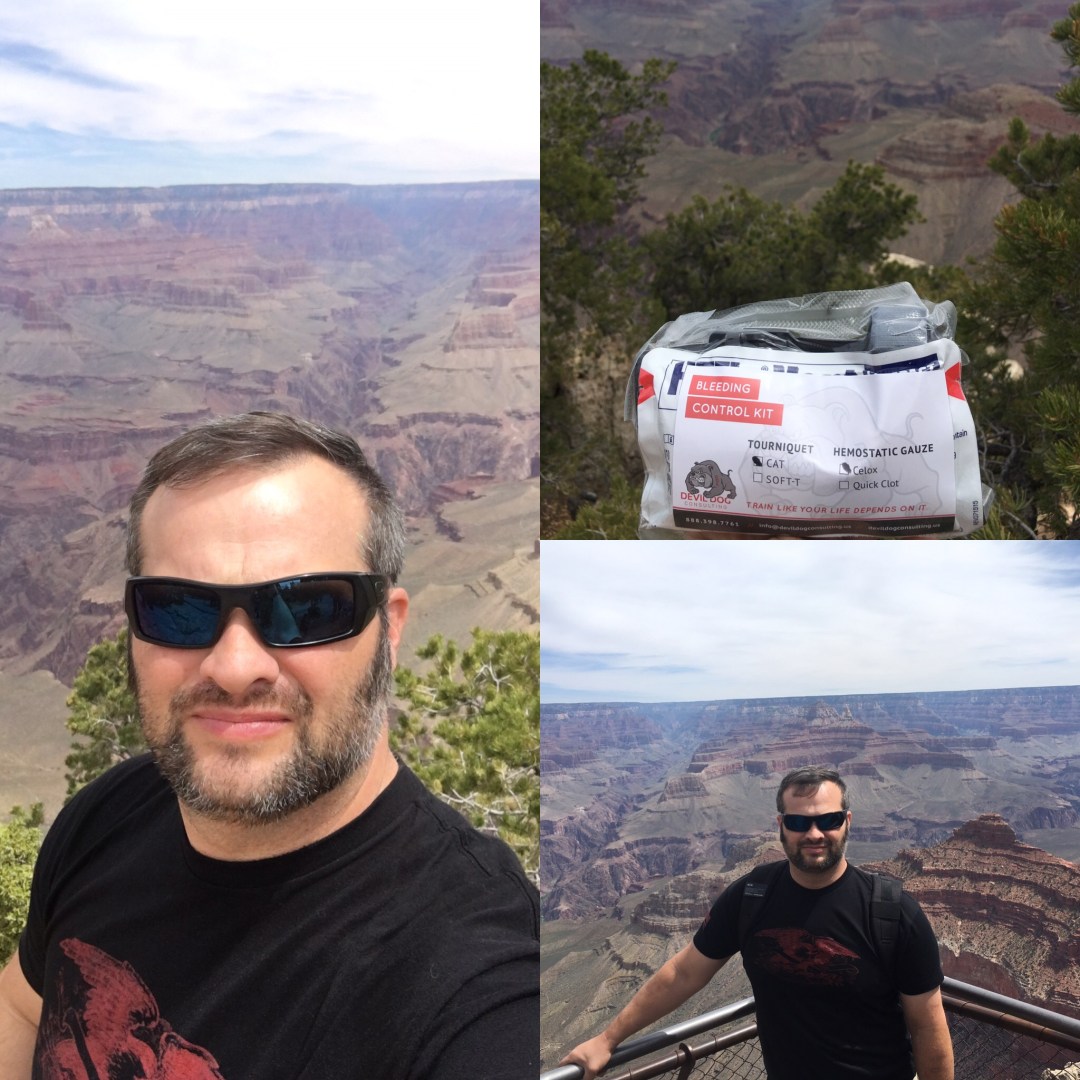 Kevin Faulk
Veteran, United States Marine Corps
KEVIN FAULK joined the United States Marine Corps in January 1994 and served as a member of Crash, Fire & Rescue at MCAS New River in Jacksonville, NC. After being Honorably Discharged out of the Marines he went to EMT, EMT-I & Paramedic school and became the first paid firefighter/paramedic in his home town. Kevin moved to Rockledge, Florida in early 2000, working at the blood bank and Cape Canaveral Fire & Rescue till he started his career with Brevard County Fire & Rescue in January 2001. Kevin is currently assigned to the Hazardous Material and Technical Rescue team at St.48 in West Viera.

read more
He is also an EMS instructor, Field Evaluation Officer and is the team coordinator for the departments CISM team. Kevin teaches EMT and paramedic with Eastern Florida State College EMS program and he also teaches ACLS, PALS, CPR/First Aid.
He is a NAEMT Instructor for TCCC, TECC, TEMS, LEFR-TCC, and Bleeding Control. He has helped train several hundred local fire/rescue and law enforcement for active shooter events, several hundred law enforcement in bleeding control and has been an evaluator for Department of Homeland Security in an active shooter drill.
Kevin is also the Vice President of the non-profit The Crisis Doctor & Associates. Kevin holds an Associate's degree in EMS and a Bachelor's degree in Public Administration. Kevin is married, his wife has been in law enforcement for over 10 years, he has three children, his oldest daughter lives in Alabama, his youngest daughter is in the Marine Corps and his son is in the Army.
read less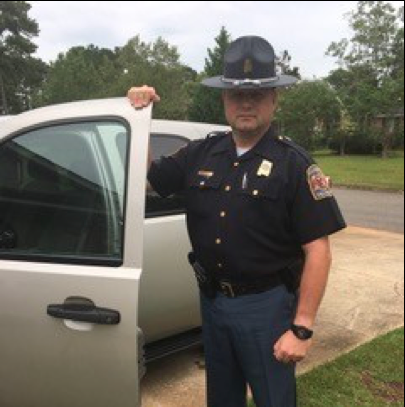 Jason Fisher
Veteran, United States Army, Combat Medic
JASON FISHER joined the Alabama Army National Guard in June of 1991 on the delayed entry program.  Upon graduation from high school in May of 1992, he completed Basic Training at Ft. Sill, Oklahoma.  Upon completion of Basic Training Jason attended and completed AIT (Advanced Individual Training) at Ft Sam Houston, TX as a Combat Medic.  Jason attained his National Registry as an EMTB (Emergency Medical Technician-Basic) during his training assignment with Echo Company 232nd Medical Battalion. 
read more
Upon graduation Jason returned to his home in Alabama and served as a Medic in  HHC 1st Battalion 131 Armor, where he provided medical support for armor, scout and mortar platoons during armory drills, field training exercises and annual training at Camp Shelby, Mississippi.  Jason's unit was called to duty several times for natural disasters such as flooding and hurricanes along the Gulf coast.  Jason completed his enlistment, and received an honorable discharge in September of 1999.
Jason has also worked in Law enforcement for 17 years.  Jason served with the Houston County Alabama Sheriff Department from June of 2000 until August of 2008 as a Reserve Deputy and since 2008 he has served as Reserve State Trooper with the State of Alabama. His duties included working in the Patrol Division, and providing security at large functions such as the National Peanut Festival and various other events.  It was during this time that he attended the Tactical Emergency Medical Support (TEMS) course through the University of Alabama Birmingham.
Jason, a Sergeant/Engineer with the Dothan Fire Department and is married to his lovely wife Kim, who is a nurse.  He has a 17-year-old son and 13-year-old daughter from a previous marriage.  He has three step-daughters and two step-sons.  His oldest step son serves as a Sergeant (E-5) Army Fire Fighter, He is currently deployed to Romania. Jason joined the team at Devil Dog Consulting in November of 2016.
read less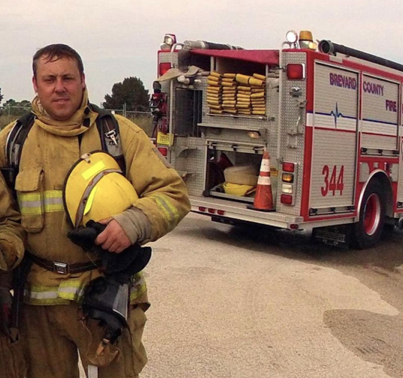 Brian King
Veteran, United States Army, Combat Medic, Infantry Team Leader
BRIAN KING joined the US Army in 1995 upon graduation from High School. Initially enlisted as a light wheeled vehicle mechanic, Brian obtained his EMT-B certification in 1998 and re-enlisted as a Combat medic. While stationed at Schofield Barracks, HI; Brian was assigned to 1/21 Infantry Battalion where he served as a line medic.  Upon his ETS, Brian returned to Florida where he eventually joined the Florida National Guard and obtained his 11B (Infantry) MOS.

read more
Following his time in the military, Brian has been trained in Anti-piracy and as a Vessel Security Officer by the International Maritime Security Network and he has operated as a Terminal Security Officer for cruise ships docking at Port Canaveral, FL.  Brian is currently working as a Firefighter/ EMT for Brevard County Fire Rescue in Florida.
Brian is married to his wonderful wife Mary, who works as a paralegal. He has two daughters from previous marriages and a stepson. Brian and his wife are also avid collectors of vintage toys and action figures. During his time in the military, Brian was deployed to Egypt, Kwajalein Atoll, and Iraq.  He has been awarded the Air Assault Badge, The Combat Medic Badge, and an ARCOM with "V" device.
read less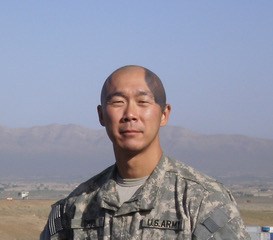 Dr. Kao Bin "KB" Chou
MD, COL (USA Retired)
DR. KAO BIN "KB" CHOU, MD, COL(USA RETIRED) received his commission as a Medical Service Corps Officer in 1990 through the Reserve Officers' Training Corps program at Washington University, St. Louis. He then attended medical school at East Tennessee State University Quillen College of Medicine.  Selected for Army postgraduate medical training, Dr. Chou completed residency training in Family Medicine at Eisenhower Army Medical Center in 1998.  Dr. Chou's first assignment after medical training was with 2nd Brigade, 101st Airborne Division (Air Assault) as Brigade Surgeon.
read more
He then assumed duties as Chief, Blue Primary Care Clinic at Fort Campbell hospital until his deployment as Battalion Surgeon with 1st Battalion, 187th Infantry Regiment ("Leader Rakkasan") in November 2001 in support of Operation ENDURING FREEDOM. Dr. Chou was then assigned to 5th Special Forces Group (Airborne) as Group Surgeon, supervising Group medical operations as well as medical operations in support of Operation IRAQI FREEDOM. Dr. Chou was then assigned as Family Medicine residency staff at Fort Benning hospital.
In 2009, Dr. Chou was selected as Regimental Surgeon, 75th Ranger Regiment and subsequently completed Ranger School. He then supervised Regimental medical operations as well as medical operations in support of Operation ENDURING FREEDOM. Dr. Chou then was selected as Command Surgeon, Special Operations Command Central and until retirement in 2016, supervised special operations medical operations throughout the Central Command Area of Operations.  Dr. Chou now serves Veterans as a primary care provider at the James Haley VA Hospital, Tampa.
His awards and decorations include the Legion of Merit, Bronze Star Medal, Meritorious Service Medal with three oak leaf clusters, Joint Service Commendation Medal with two oak leaf clusters, Combat Medical Badge, Expert Field Medical Badge, Flight Surgeon Badge, Parachutist Badge, Air Assault Badge, Navy Diving Medical Officer Badge, and the Ranger Tab.  He is a member of the US Army Order of Military Medical Merit.
read less